I have been asked the question 'what's your favourite book of all time?' more times than I can count. I'm sure everyone reading this post will agree that it's not easy to answer that question. So I've narrowed it down to four of my favourite books of all time.
Disclaimer: this list does not include Harry Potter, which tops any list of favourites I could ever make.
Tuck Everlasting by Natalie Babbitt
When people ask me about my favourite book, Tuck Everlasting is the book I will always think of first. I read this book for the first time when I was about ten years old, and I think about it constantly.
I know it's technically a children's book, but everyone should read this at least once in their lives. Tuck Everlasting is an absolutely beautiful story, that will make you think about the important things in life. Every time I reread this, I feel this incredible urge to live.
I would love to some day own a signed copy of this book. It has been on my favourites list for the past fifteen years, so I'm fairly confident that that is where it will stay for a very long time to come.
Ready Player One by Ernest Cline
Bit of cliché to have this book on my list, I know. I absolutely loved Ready Player One. I didn't even understand all of the references (or even most of the references), but I still fell completely in love with this book.
I remember exactly where I was when I finished reading this (on the couch, in Milan, while everyone else was watching a movie).
I also loved Ernest Cline's Armada, but not quite as much as Ready Player One. Ernest Cline has definitely made it on to my list of auto-buy authors. I will buy and devour any book he comes up with, guaranteed.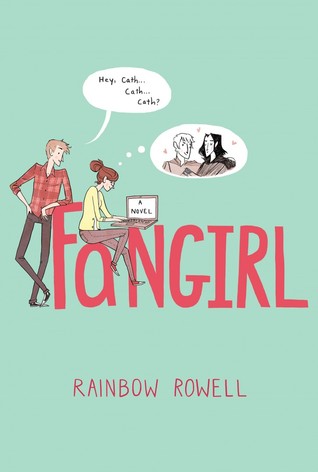 Fangirl by Rainbow Rowell
Ask me who my favourite author is, and I will most likely say Rainbow Rowell. I have loved every single one of her books, some more than others. When picking my favourite, it was a toss-up between Fangirl, Eleanor & Park and Carry On. But eventually Fangirl always wins that battle.
I have never identified with a fictional character as much as I have with Cath from Fangirl. The fact that so many other people loved this book and identified with the character made me feel, for the first time, like I wasn't alone (as a twenty-five year old clinging on to young adult books).
If He Had Been With Me by Laura Nowlin
This book has had a place reserved on my favourites list for years. Writing this post reminds me that I need to reread this book urgently. This book is so well written, you really feel for the characters. The ending just absolutely crushes your soul. It's such a beautiful, heart wrenching book. If you haven't read it, you should consider making this your next read.
I waited for a very long time for Laura Nowlin to release her next book, This Song Is Not For You, and I was disappointed that I didn't love it. I was hoping Laura Nowlin would join the list of auto-buy authors, but unfortunately that has not been the case. However, the disappointment of the second book has not affected my love for this one in any way.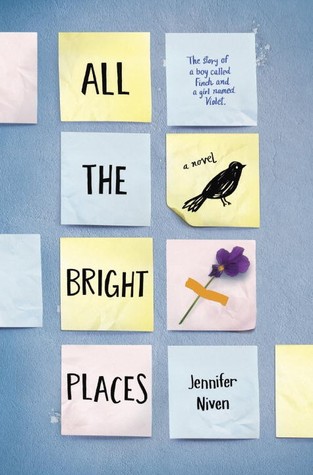 All The Bright Places by Jenniver Niven
Any book that makes me cry real, physical tears is a winner in my book. Why? I don't know. Perhaps I just really like being sad.
I was on the train home from work when I finished this book, and I'm glad the train happened to be relatively empty at that point, because I had literal tears streaming down my face. This book is gorgeous. Not just the cover, but the writing, the characters, the story, the ending. There is not one bad thing I can say about All The Bright Places. I have read some one-star reviews of this book, and while I understand some of the concerns, there is nothing anyone could say that makes me not love this story and its characters with every fibre of my being.
Let's chat
What are some of your favourite books of all time? Do you share any of the ones on my list? Are there any books you think I would love based on this list? Tell me, I want to know!